Gogotrays make for a fun mess-free mealtime
So go ahead and eat on the couch!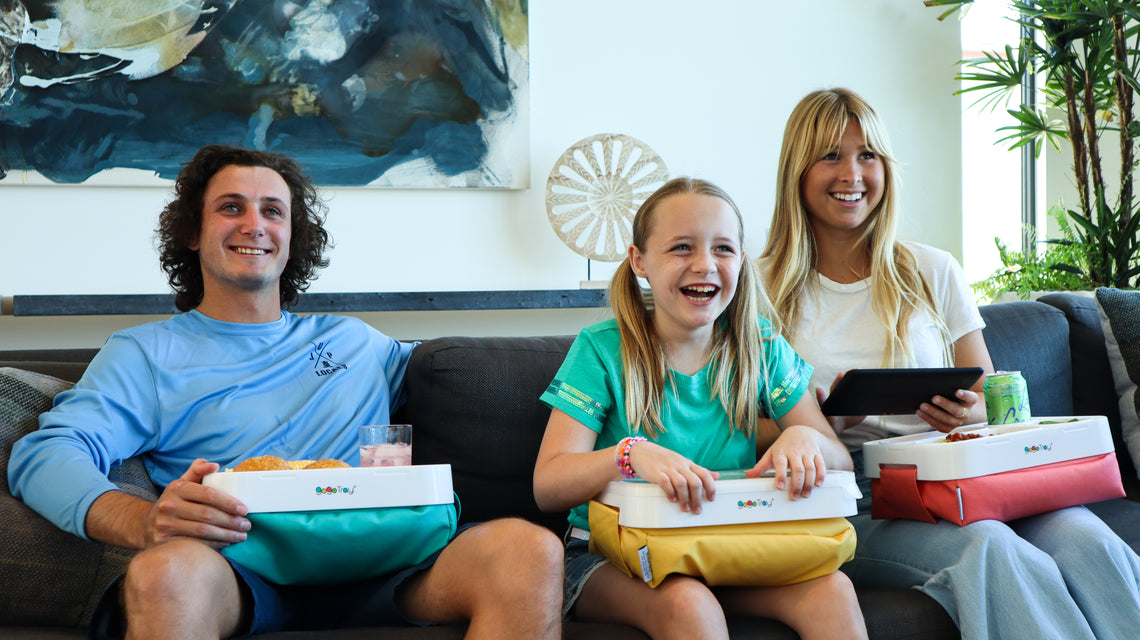 Designed With You In Mind
Deep Bowls
Our tray has 4 deep, built-in bowls for tidy eating on-the-go.
Lap Cushion
The lap cushion base makes eating away from a table comfortable and stable.
Sealed Lid
Keep food where you want it with our flush, sealed lid.
Utensil Straps and Cup Holder
The utensil straps and cup holder make this an all-in-one food tray for a mess-free meal time.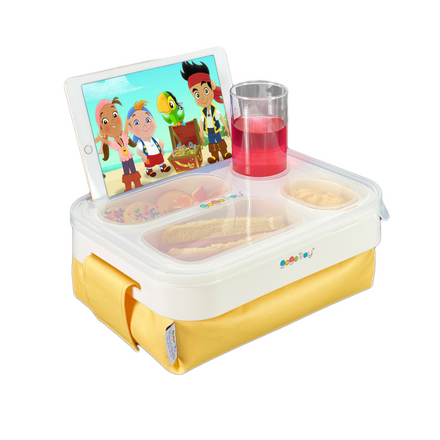 Device Holder
Our tray and lid have a molded-in recess to securely hold your mobile device while eating.
Product Specs
Highlights
Microwave & Dishwasher Safe
Just remove lap cushion for easy dishwashing and microwaving. Wipe lap cushion clean with damp cloth.
Safe & Sustainable
Made with FDA & USDA approved polypropylene for use with food. BPA-Free, PVC-Free, and Phthalate-Free.
The easiest way to eat away from the table!